A
Gift

They Will

Remember
Take great care of your collection of watches! PUT YOUR MIND AT EASE WITH THIS WATCH BOX. Feel comfortable displaying your watches in this cherry wood watch box with felt padding! Never deal with the worry of scratching or losing your watches again!
✧WATCH BOX SPECIFICATIONS✧ ➽12 total unit spaces
➽Cherry Wood ➽Key for added security ➽Glass Lid ➽Approximate Individual compartments:
45mm in width (3.25" L x 1.75" W) ➽Approximate Watch Case Dimensions:
Case measures 13" x 8" x 3"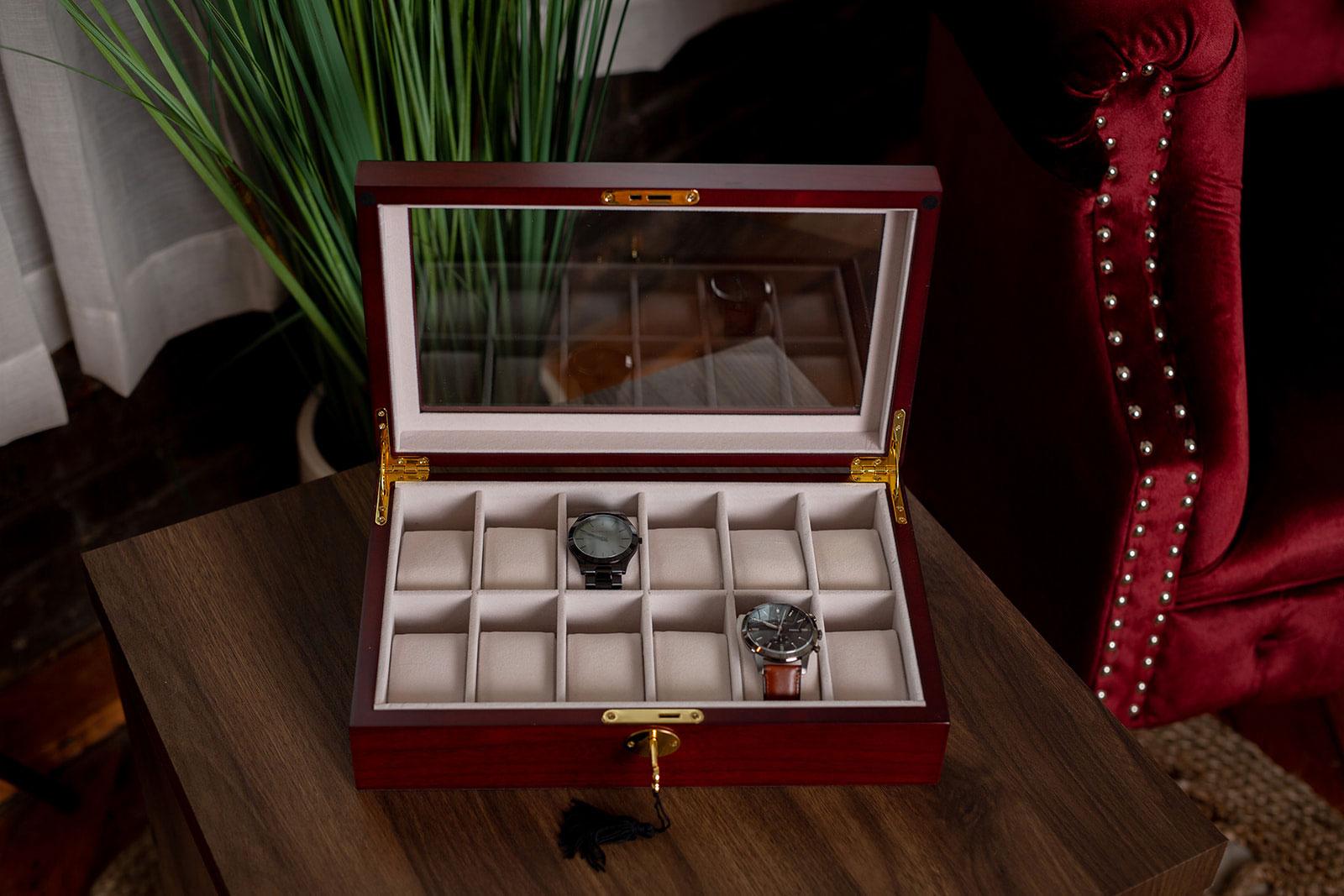 What are people saying about the Cherry Watch Box?