A
Gift

They Will

Remember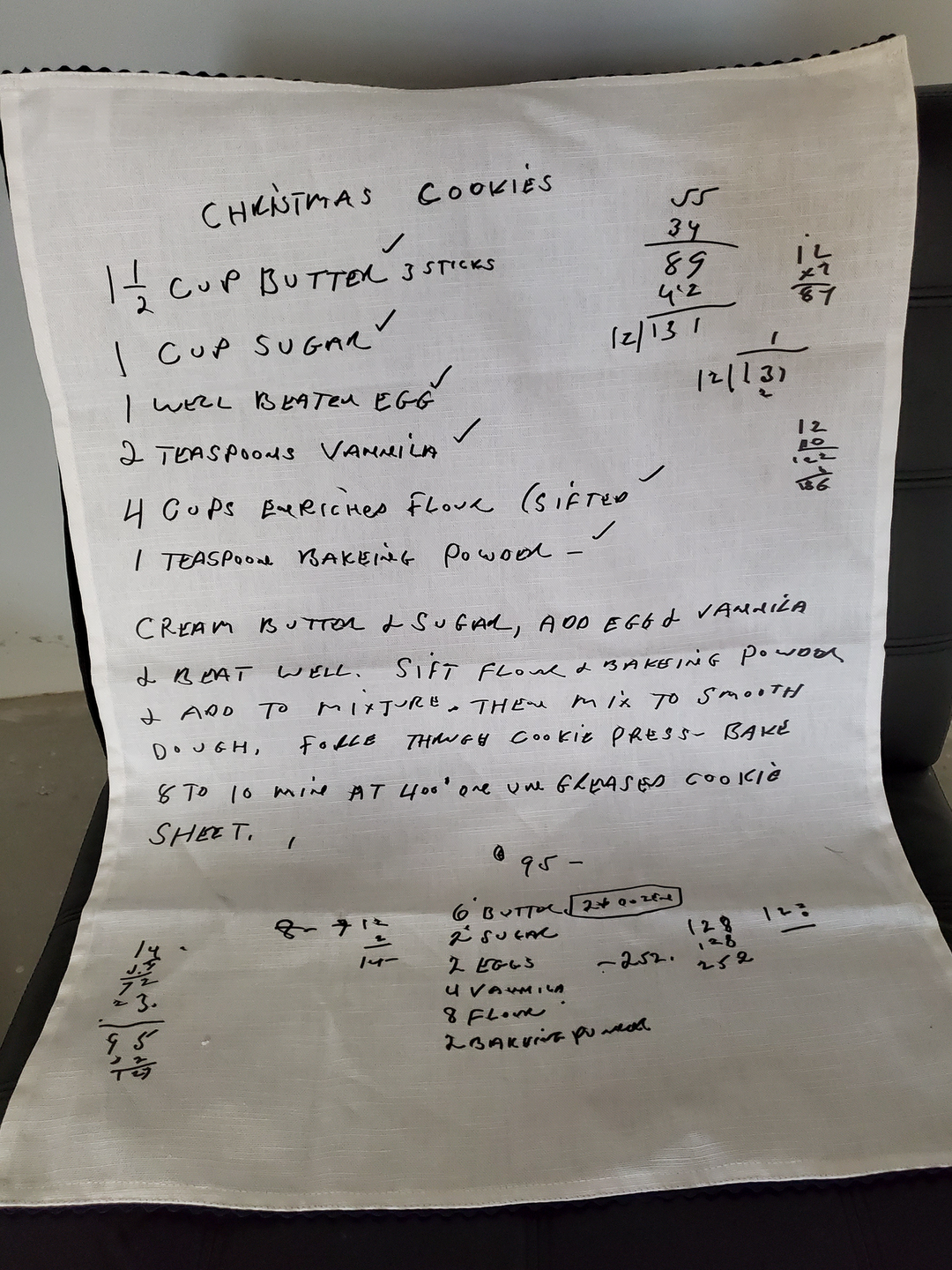 "My mom cried when she opened the towel and saw her favorite recipe with notes that her grandmother made! A perfect memory to cherish!! " -Evie S.
Custom Handwritten Recipe | Dish Towel
& Free Economy Delivery in the USA Orders Over $99
Processing Time 2-5 Business Days Before Shipping
For Proofs, Please Add 2-3 Business Days

✧DISH TOWEL SPECIFICATIONS✧


➽Dimensions: 27.56" x 19.68", Landscape or Portrait
➽Wavy Edges
➽Handmade to order, 2 year guarantee
➽Your cotton-linen tea towel is 100% natural, made from a blend of real cotton and linen. The yarn used is pesticide free, making this traditional tea towel more eco-friendly than paper towels.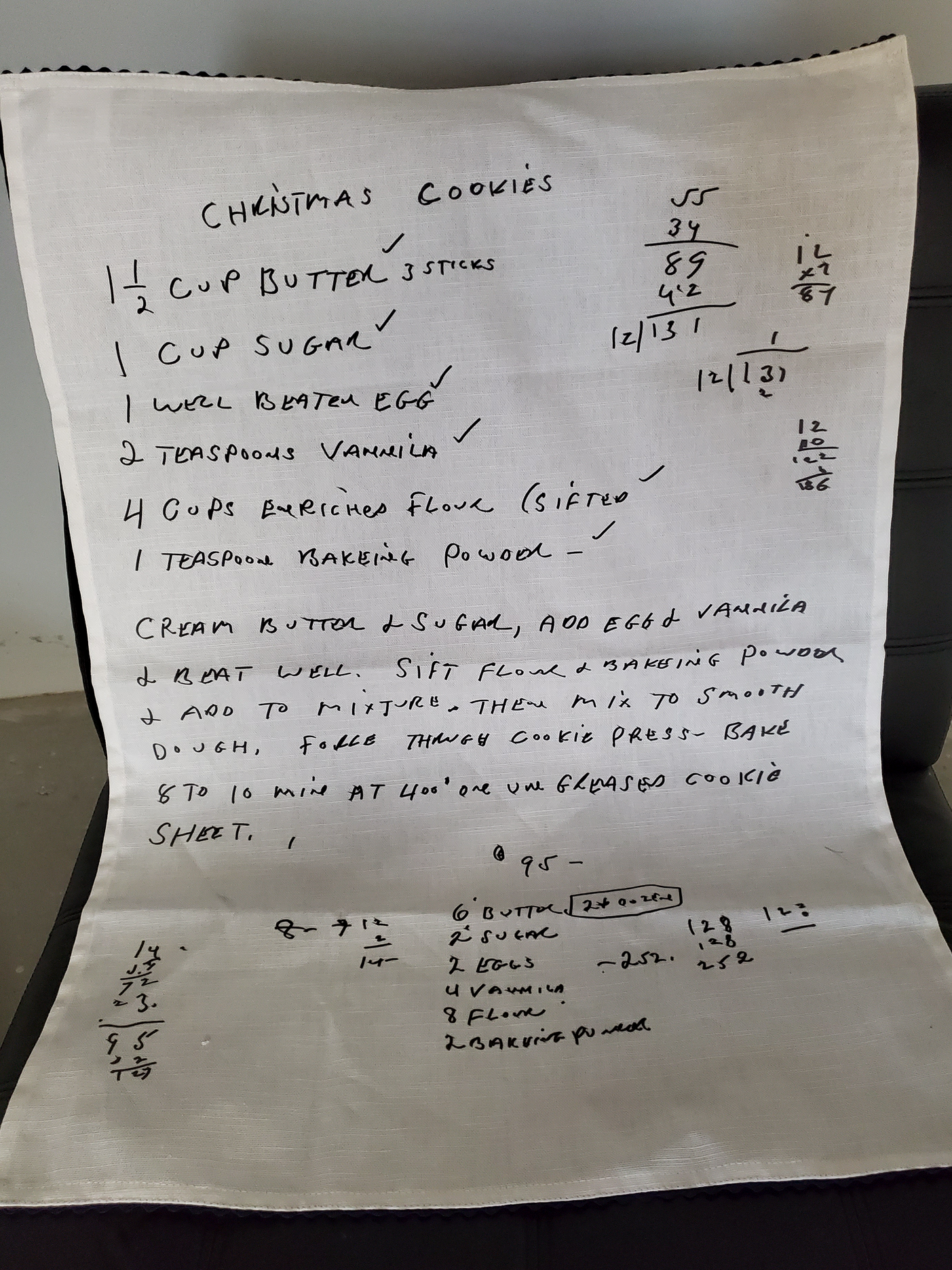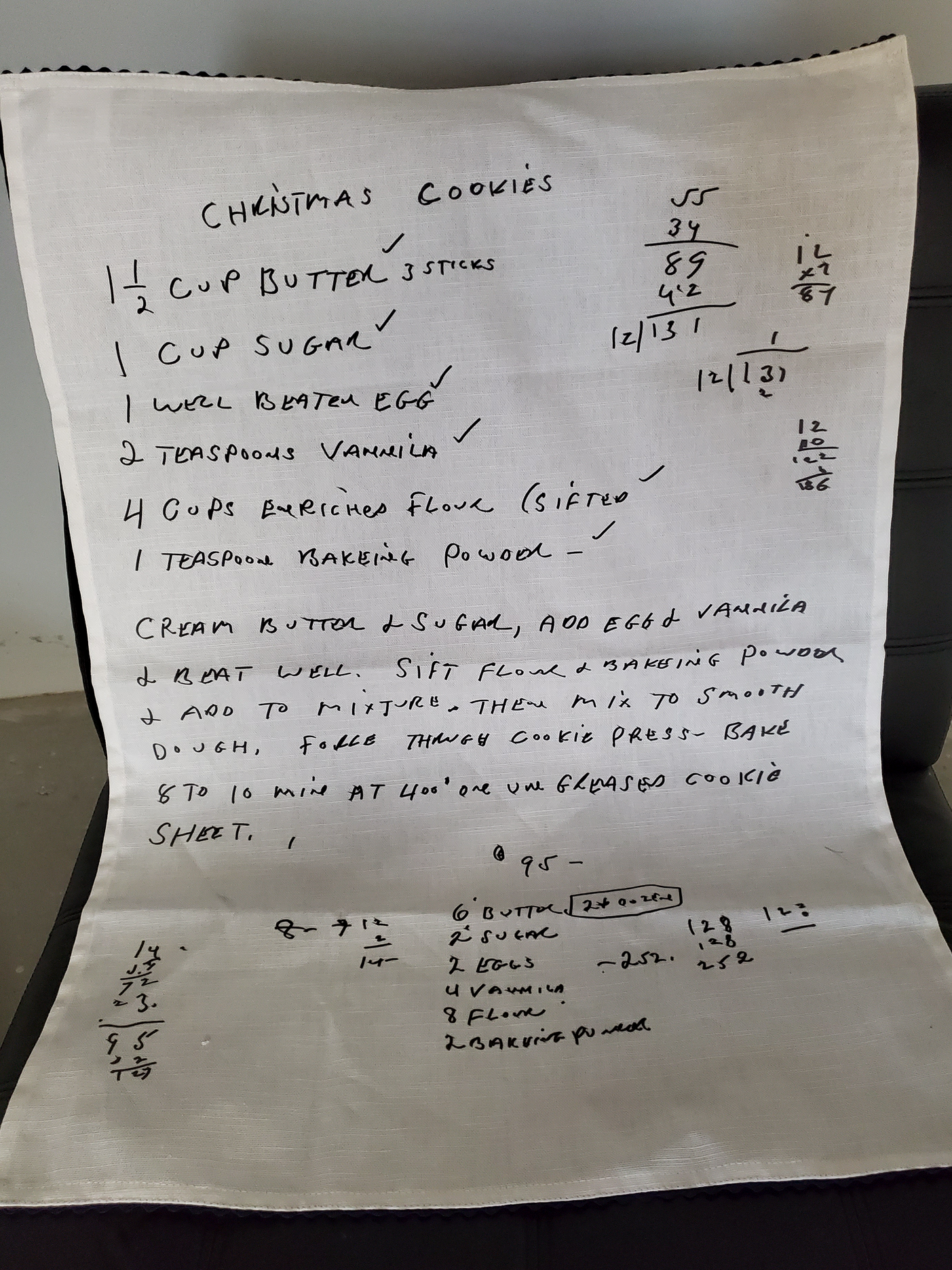 This personalized dish towel turns a
family recipe into a cherished heirloom!

PLEASE READ BELOW FOR ALL DETAILS/QUESTIONS.
✸✸WE WILL DO THE FOLLOW FOR YOU AT NO EXTRA COST✸✸
-Enhance the writing (all writing must be clearly legible)
-Remove all lines and images other than the writing

✸✸THINGS WE DO NOT DO✸✸
-We do not engraved pictures or borders
-We do not move words around on your recipe or add words to your recipe.
If there are words you do not want included in the engraving,
please cover/remove the words from the image before submitting.
-We do not straighten/adjust the writing. Please make sure if you take a picture of your recipe that you take it straight overhead. If your recipe is slanted in the picture it will be slanted on the dish towel.

✸✸WHAT TO DO IF THE RECIPE WRITING IS REALLY LIGHT✸✸
If you do not have a clear copy we highly recommend you making a photo copy of the recipe and then outline the writing by hand in a dark pen/black marker. You can then scan that recipe and send it back to us in black and white

✸✸HOW TO COMBINE YOUR RECIPE INTO ONE IMAGE✸✸
Please only use one photo upload for your recipe. If you have a back and front recipe, please combine the pictures into one and upload the single picture. When combining the pictures please note the following:
➽Vertical style: please combine pictures so that they are on top of each other
➽Horizontal style: please combine pictures so they are side by side



What are people saying about the Handwritten Dish Towel?