A
Gift

They Will

Remember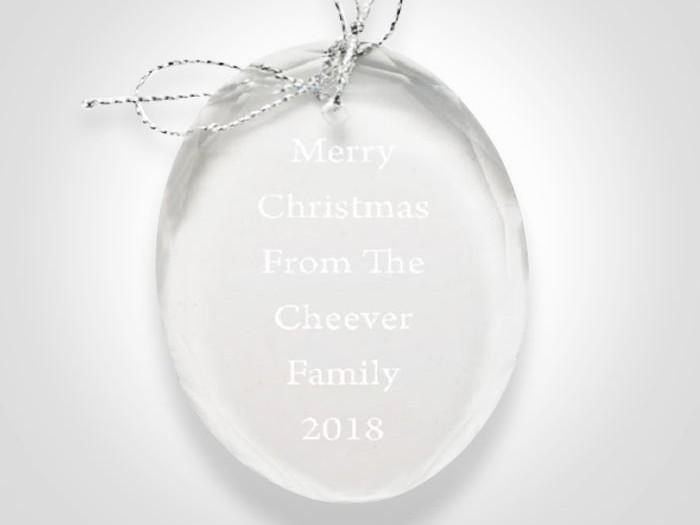 Mark a special occasion on your Christmas Tree!
BE REMINDED OF THE LOVE AND THANKS!
No matter what your special occasion, the extra love and thankfulness that comes around the holidays is the perfect time to remember the big days in life. Create your own ornament and celebrate with family and friends each year!
What are people saying about the Oval Crystal Ornament?