A
Gift

They Will

Remember
No one can open a bottle of wine like you can!
COLLECT THE TOOLS TO OPEN YOUR FAVORITE BOTTLE.
✧WINE OPENER SET SPECIFICATIONS✧
➽Box is made of Rosewood
➽Box size: 10 3/4" x 8 3/4" x 2 3/4"
➽Box Includes Stainless Steel Tools:
Corkscrew, Replacement Screw, Drip Collar,
Decanting Pourer, Stopper, Plastic Foil Cutter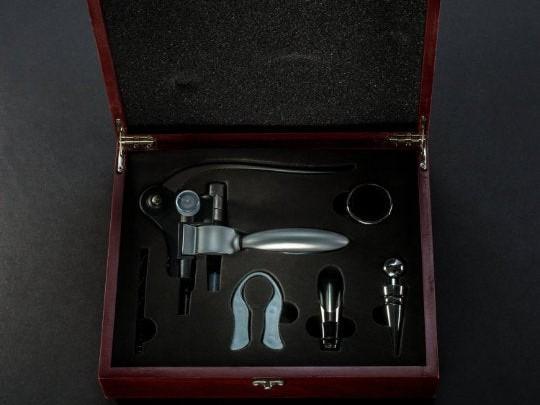 What are people saying about the Rosewood Wine Tool Gift Set?